© 2018 MACOMA,LLC. All rights reserved. 

MACOMA, LLC   

Official Distributor of

​FN® PHOTOCATALYTIC STATE OF THE ART TECHNOLOGY:

Environmentally friendly, non-toxic air filter in liquid form that is permanently applied on surfaces, providing forever-lasting protection.

Corporate Office

3920 E. Patrick Ln, 

Las Vegas, NV 89120 USA 

(702) 951-1401  (775)410-2408

California: Scot Olsen 707-474-1744 

MACOMA, LLC.

CONSULTANTS * DISTRIBUTORS

"Environmentally Sound Technologies"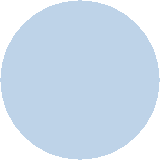 THANK YOU FOR YOUR VISIT. 

OUR SITE IS UNDER CONSTRUCTION